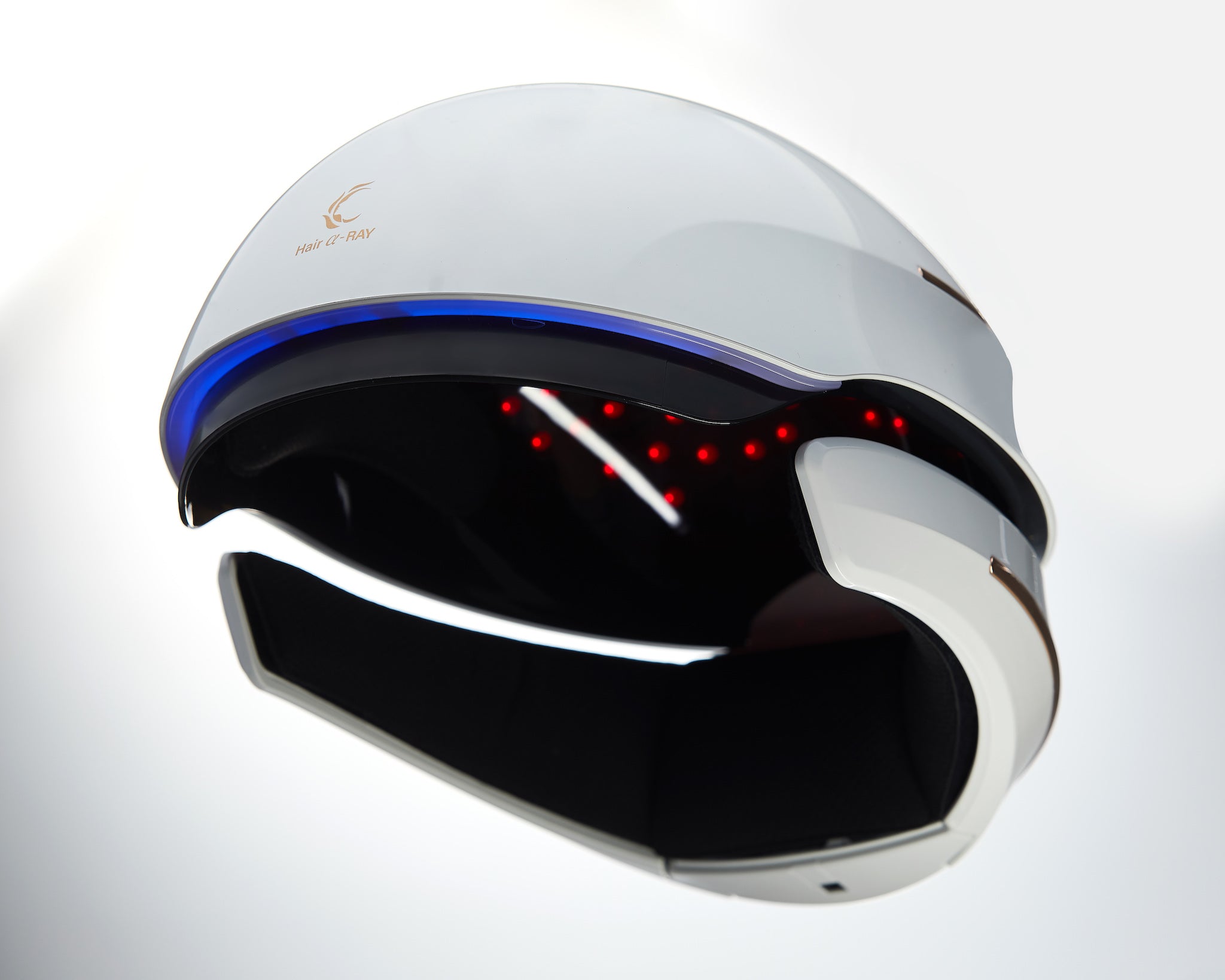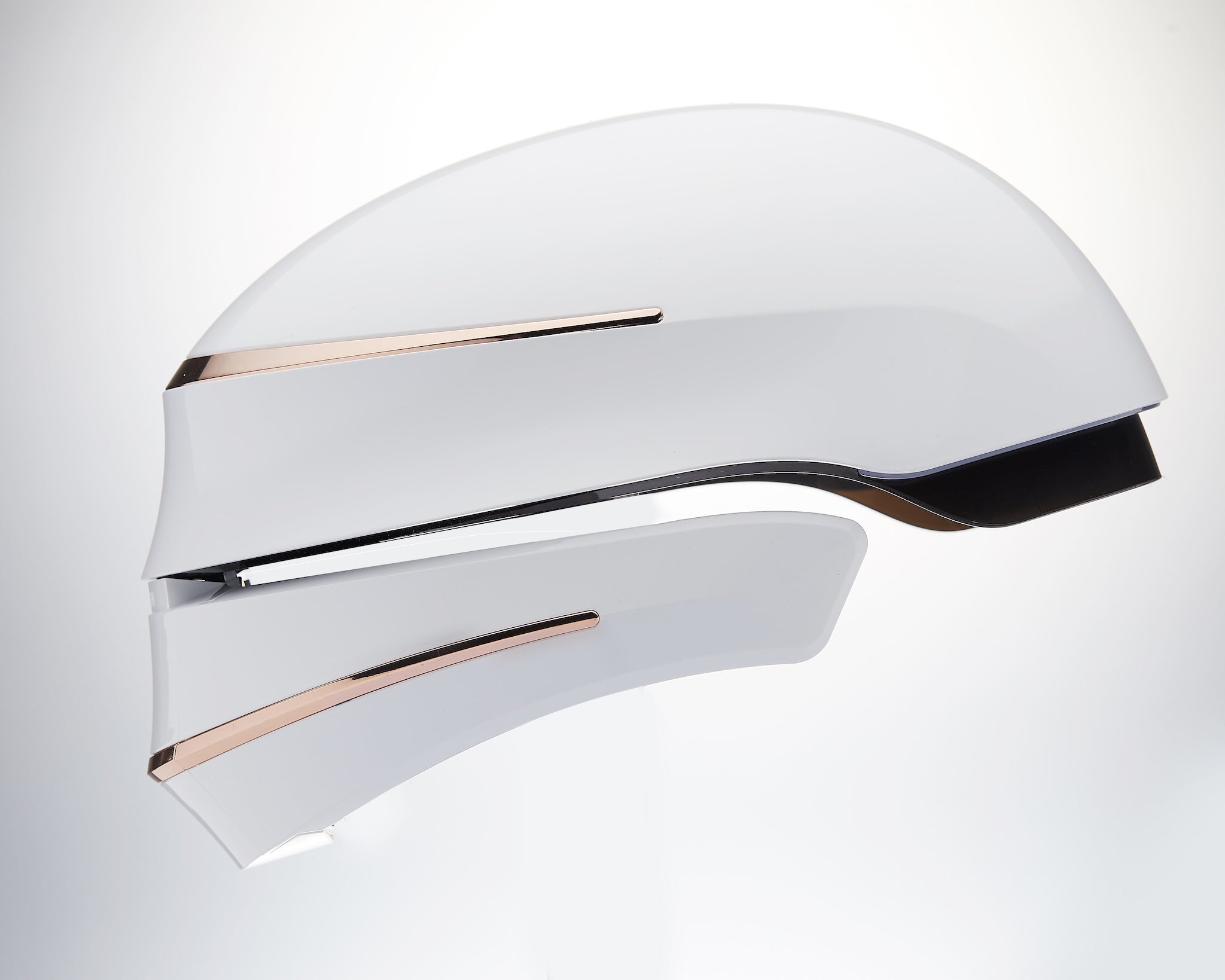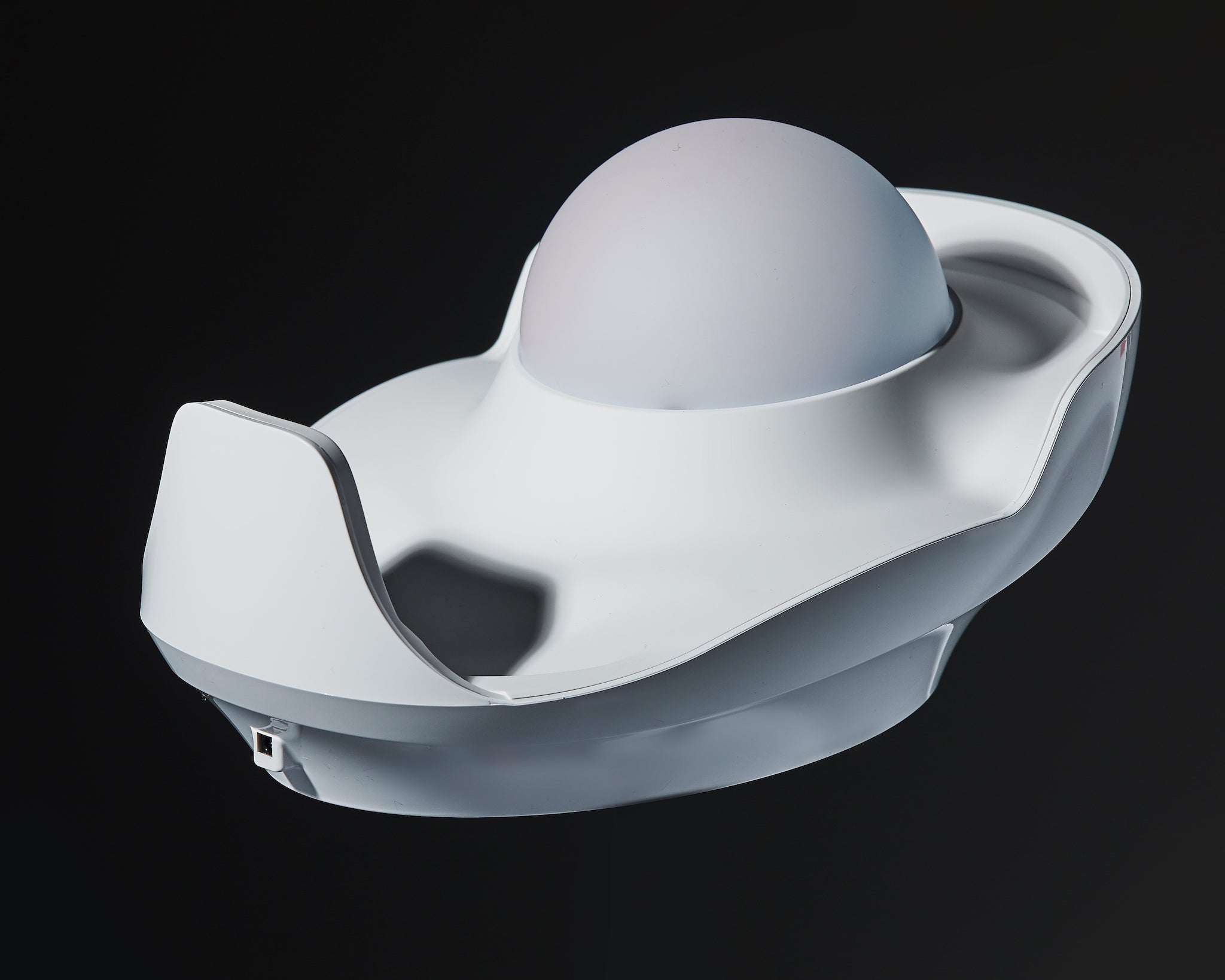 As seen in GQ Best New Grooming Items, "Ideal for anyone worried about hair loss.."
CELLRETURN's Hair Alpha-Ray is the answer for a healthy hair and scalp. Using the latest LED and NASA-derived technology, CELLRETURN has safely and effectively combined the 240 Near Infra Red (NIR), 240 Near Infra-Red Alpha (NIR Alpha) and 240 Red Wave Length (RWL) giving a total of 720 LED lights to create an optimal professional hair and scalp health device to use at home.
The Dual InfraRed Device offers three different modes, hair and scalp care can be customised from 5-20 minutes daily to help stimulate hair growth, with the design allowing for deeper penetration of the patented technology's ability to treat your scalp. The double near-infrared invigorates even the last 1% of dormant energy on the scalp. The base could also act as a mood light to help with SAD (Seasonal Affective Disorder) as well as cleaning your device after each use with its anti-bacterial properties.
Hair Alpha-Ray is easy and convenient to use daily giving you the BEST results!
How does it work? Why does it work?
After more than 10 years of research, the team at CELLRETURN in South Korea discovered the efficacy of using not just Red LEDs but also the patented technology of dual infrared to help penetrate into the scalps to stimulate and activate the cells. Light treatments (LLLT) are not new but its efficacy is new, meaning that this device actually works and gives you a result! The alpha-ray wavelength which is patented by the company are able to penetrate deep into the scalp (when most other lights are absorbed by the hair due to its light characteristics) hence improving its efficacy to give you optimal results. The rays are safe and will help by increasing the level of oxygenation and nutrition to the hair roots, stimulating and strengthening their growth. Hair Alpha-Ray with its dual infrared technology stimulates hair growth, promotes healing and cell renewal.
Who is it useful for? 
Anyone who is concern about hair loss, scalp care, hair thinning or hair health. Research done by the scientists in South Korea on 50 patients suffering with mild to moderate Alopecia Androgenetica (AGA) type hair loss (both male and female pattern baldness), using the Hair Alpha Ray for 20 minutes a day for 6 months, showed that:- 

Hair density improved by 15% in 12 weeks and 25% in 24 weeks. 

Hair thickness improved by 10% in 12 weeks and 15% in 24 weeks.
How to use?
As easy as putting it on and let it work its magic. Hair should be clean and dry. You can opt to use our hair shampoo before and hair serum after the device.
Start with SOFT mode when you first use it, then progress to NORMAL mode and eventually to POWER mode over a period of 4-6 weeks.
The device has a voice guidance for settings, one button only to switch it on and change mode, once it's charged and its flexibility allows for a perfect fit for different head sizes and shapes. There is also an App from CELLRETURN to help remind you and keep track of your usage and progress.
Use it daily and as it is WIRELESS you can wear it whilst watching the telly, working at home, cooking or whenever suits you best!
How does it work? Find out more with the Science behind LED Tech.