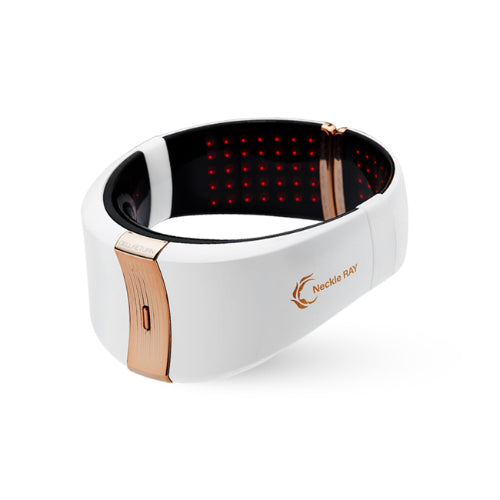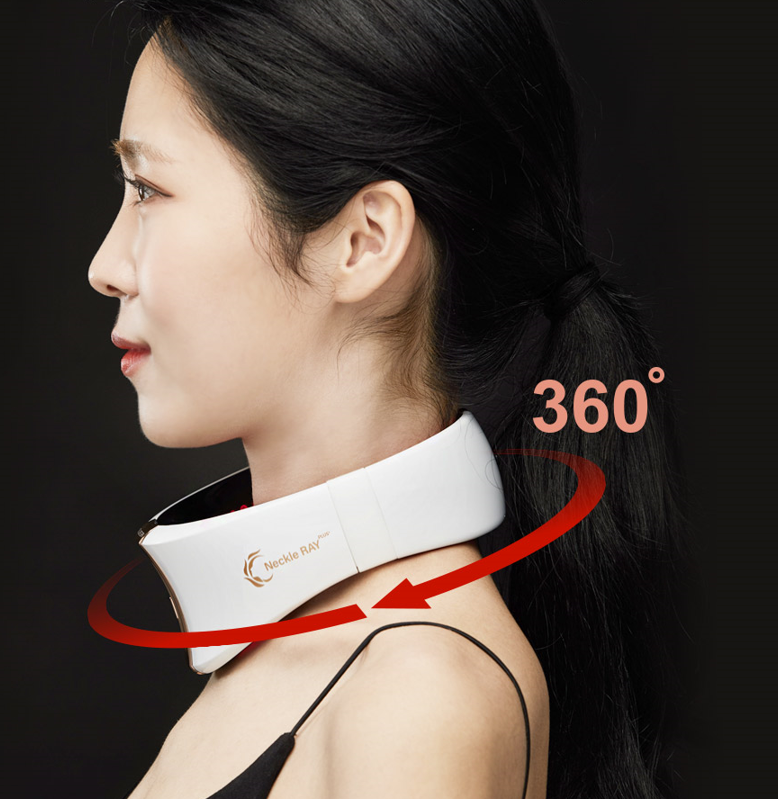 World's First 360° LED Neck Care!
Neck lines, wrinkles, loose skin, dry skin, turkey neck, thinning skin, saggy neck, spots on neck - say Goodbye to all your neck worries with our Neckle Ray Plus - for both prevention and improvement of your neck!
What is Neckle Ray Plus?
As the global pioneer in NASA derived LED technology in health and beauty, CELLRETURN has introduced another piece of beauty and health tech kit; the one and only 360° coverage neck care device globally; Neckle Ray Plus. The ergonomic design and CELLRETURN's very own patented LED module provide a perfect 360°  neck care not only for the front but also the sides and the back of the neck.

How does Neckle Ray Plus work?
Similar to the popular CELLRETURN Platinum LED Mask, the Neckle Ray Plus with its 459 LEDs emits 3 types of effective wavelengths; Near Infrared (NIR), Red and Blue. As proven, the wavelengths are effective to strengthen and rejuvenate the skin on the neck as well as increasing collagen and skin elasticity through the production of fibroblasts and boosting cellular activity by activating the mitochondria chromoreceptors.
Find out more with the Science behind LED Tech.