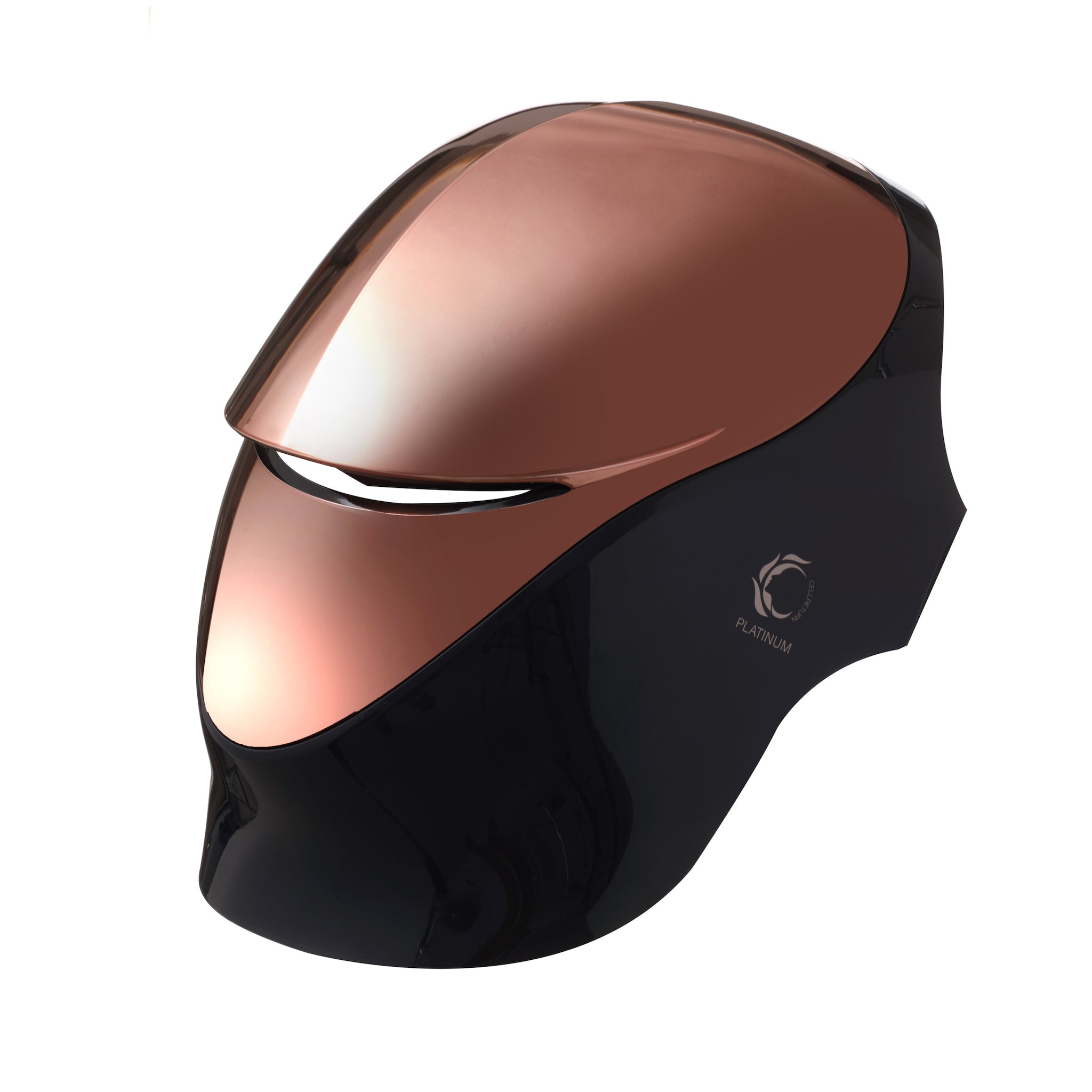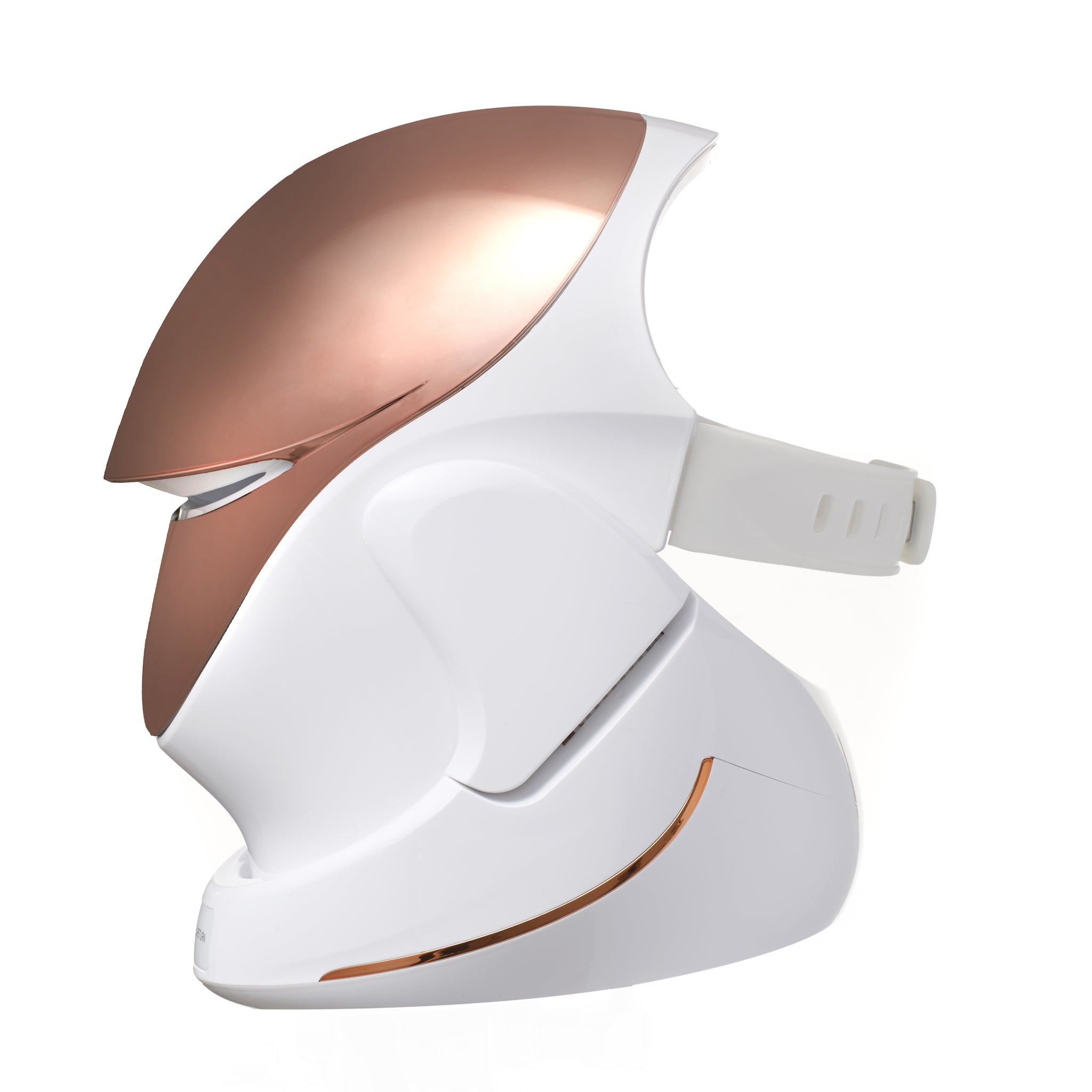 Please note that we are the OFFICIAL UK Distributor of the CELLRETURN Platinum LED Mask.
"This is the Korean Skincare Gadget Everyone Should Have" As seen in VOGUE, Financial Times, Tatler, Country & Townhouse and many more.
Using the safe and effective, patented LED and NASA-derived technology, CELLRETURN UK brings you the Platinum LED Mask with 1026 LED lights.

The CELLRETURN Platinum LED Mask works by inhibiting the action of Prostaglandin E2 (PGE2) to decrease inflammation, whilst activating and proliferating fibroblasts  to increase collagen synthesis (anti-ageing), cell synthesis, elasticity and hydrates the skin from within as well as being anti-bacterial with its blue LED wavelength (especially against Propionibacterium Acnes found in the oil glands in skin causing acne and breakouts).
10 reasons why CELLRETURN Platinum LED Mask is the BEST Globally
It has

 

1026 LED lights, making the CELLRETURN Platinum Mask a very

 

powerful professional LED mask for your personalised and hygienic home use especially with the pandemic.
It uses

 

Near Infra Red (NIR) technology (used by NASA)

 

to penetrate the skin

 

12 times deeper than any other mask or LED device in the market.
It has

 

4 different modes

 

that you can

 

customise

 

to suit your skin's need.
It works to improve the appearance of acne

 

and skin blemishes.
It works to improve the appearance of

 

hyperpigmentation.
It helps to improve the appearance of skin

 

redness.
It works to help minimise the appearance

 

of skin pores.
It works on

 

wrinkle prevention, skin laxity and sagging,

 

giving younger looking skin.
It is

 

wireless, portable and easy to use.
Get

 

2 devices in 1

 

as it covers both the face and neck. This can help the appearance of

 

lines and sagging skin

 

around the neck and jaw area.
Extra details:

The CELLRETURN Platinum Mask has 342 Near Infra Red (NIR), 342 Red Wave Length (RWL) and 342 Blue wave Length (BWL) giving you a total of 1026 LED lights, the most powerful and effective skin care device available globally.
You can opt for the black or white version of the CELLRETURN Platinum LED Mask with gold face shield. Includes the wireless charging cradle, charger, an extra open silver face shield, cleansing towel, silicone eye shields, warranty and user manual.
The Red Mode (20 minutes) combines Near Infra Red (NIR) with Red Wave Length (RWL) to give you brighter and more youthful skin, by improving skin density, hydration, elasticity and pore reduction.
The Blue Mode (20 minutes) uses Blue wave Length (BWL) to treat acne and blemishes, and control oil and sebum production. Best for problematic skin.
The Pink Mode (20 minutes) uses both Red Wave Length (RWL) and Blue wave Length (BWL); reduces inflammation and helps calm the skin.
The Fast Mode (9 minutes) for the fast paced professionals with 7 minutes of Red Mode, a minute of Blue Mode and a minute of Pink Mode. An intensive yet effective skin treatment.
* For those who are sensitive to lights or have migraines, Lily Earle has suggested using the Black Platinum LED Mask (less reflection than the white) and not to use Blue Mode when having a migraine. Red mode or pink mode will be more helpful.
Use on clean skin after washing and before any creams or moisturiser. You can use our specific serum before the mask, otherwise continue with routine skin care after use. If you use retinol or retinoid cream, you must be gentle with your skin when you start, either opt for a 5-10 minutes session on the mask daily or use 3 times weekly for a full 20 minutes session initially until skin is ready and primed to go on optimal daily use. This is because retinol can cause thinning of the skin and skin's sensitivity to lights.
For normal skin, you can use the mask daily for a maximum of 20 minutes and it is recommended to use at least 3 times a week for optimal results.
Price includes complimentary Standard UPS Delivery in mainland UK. Products shipped within 2-3 days. We can also ship worldwide.
Learn more about the Science behind LED Tech.